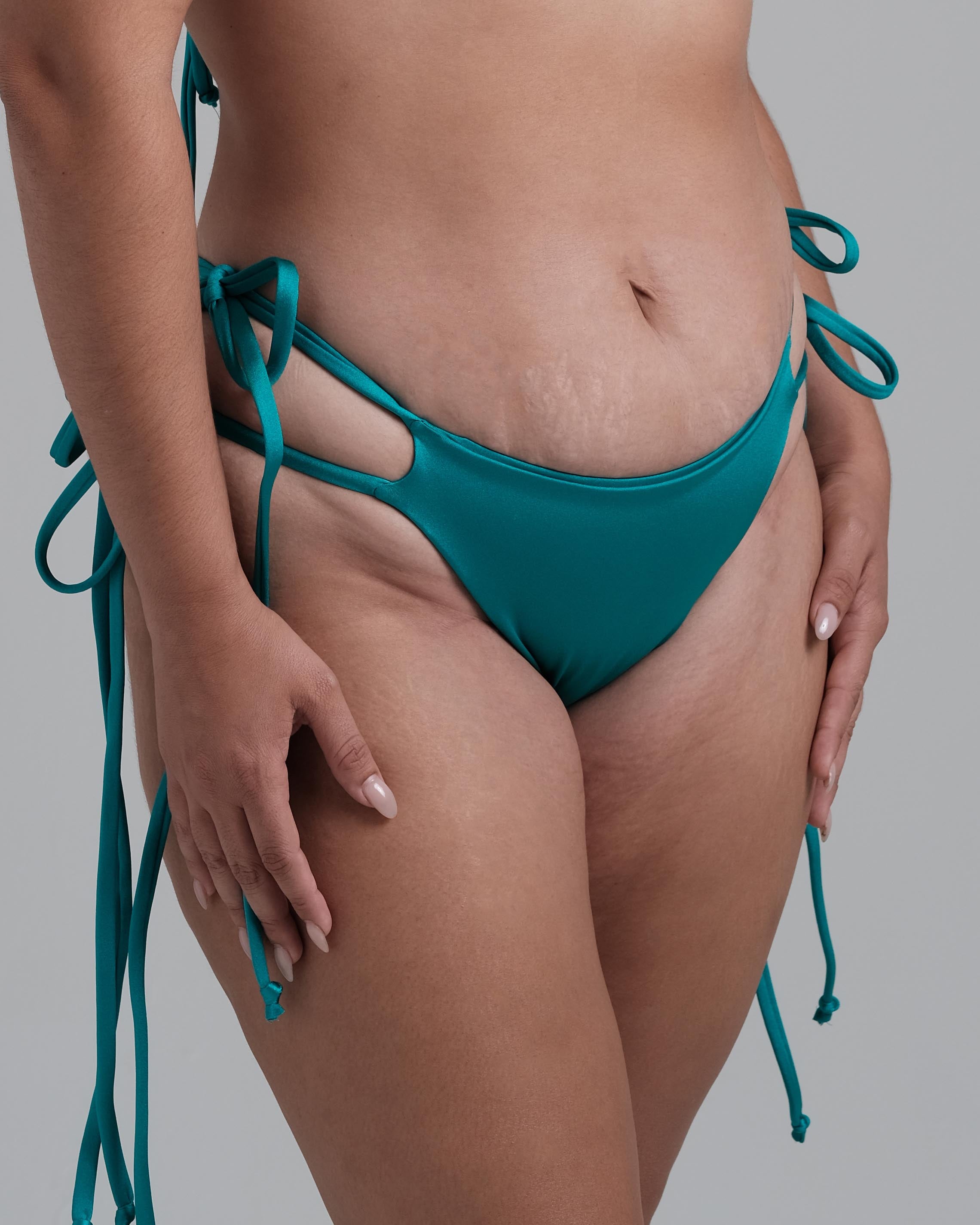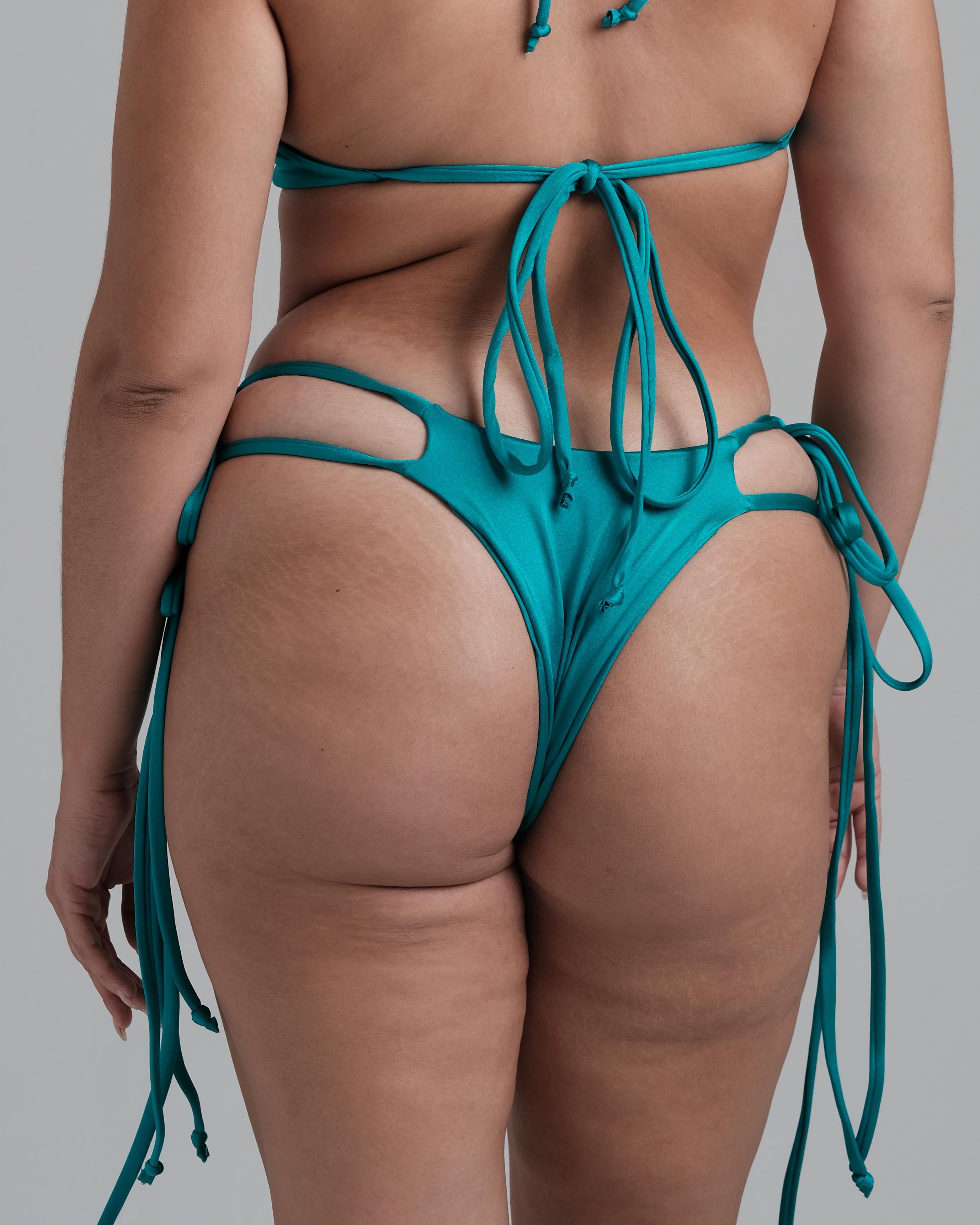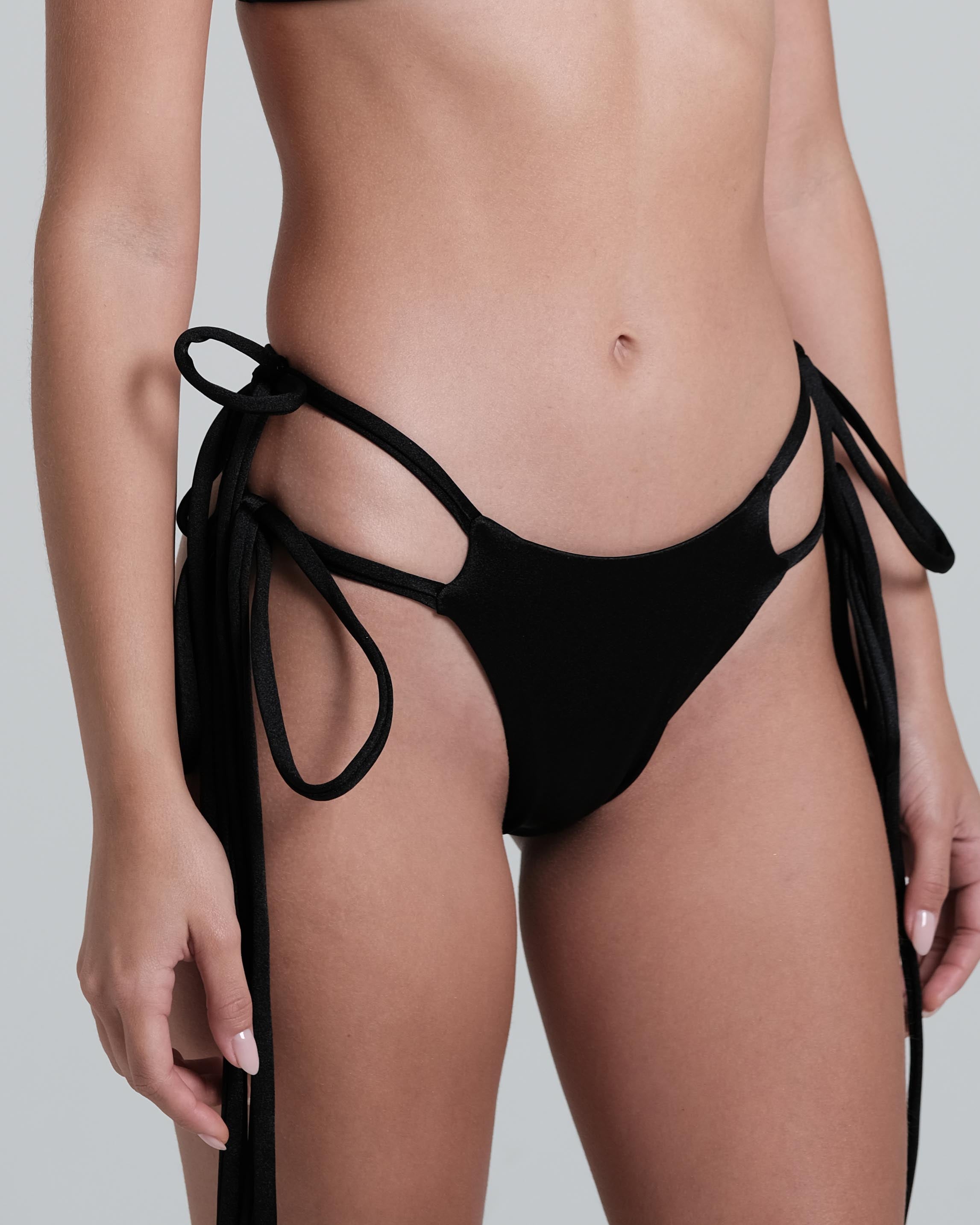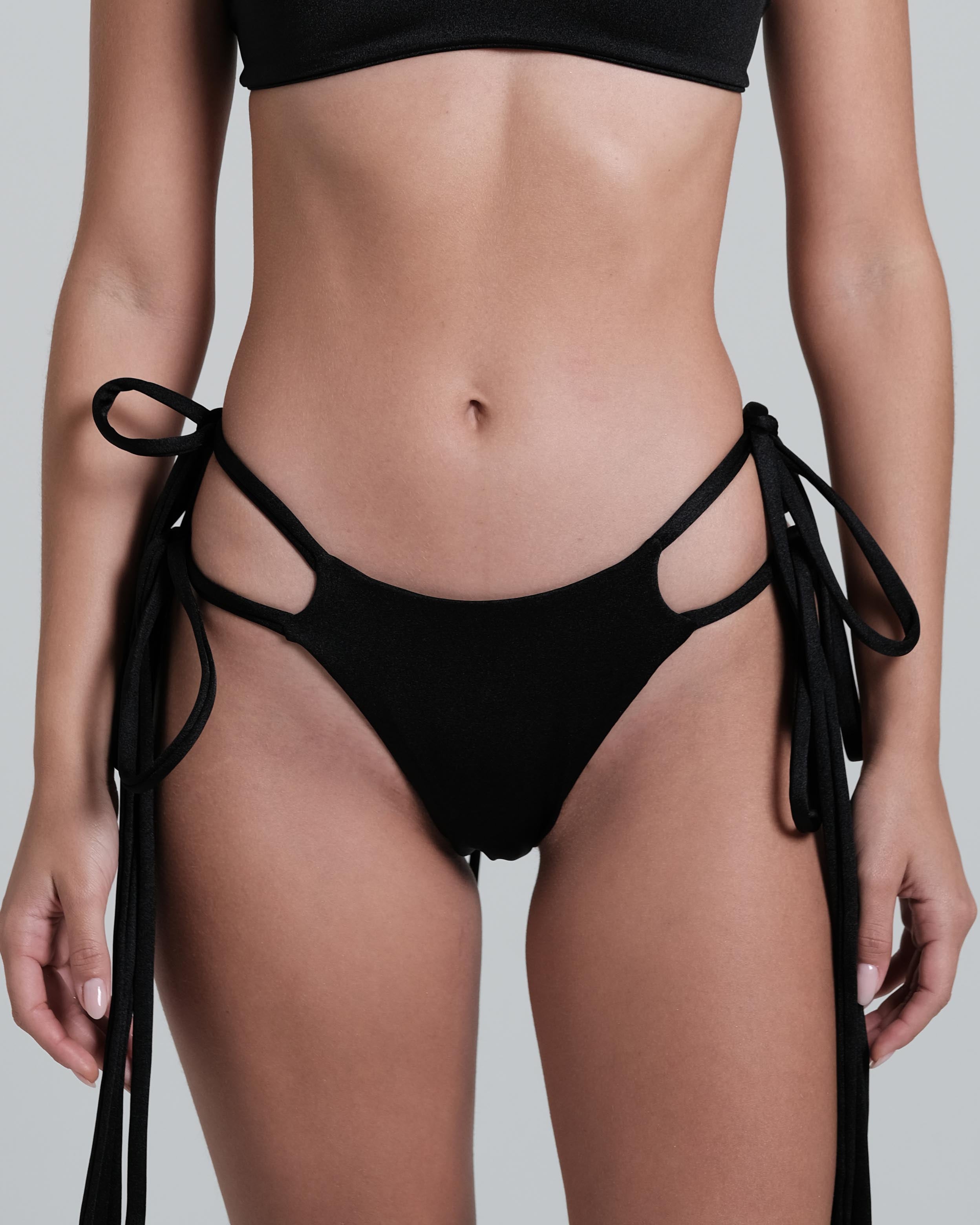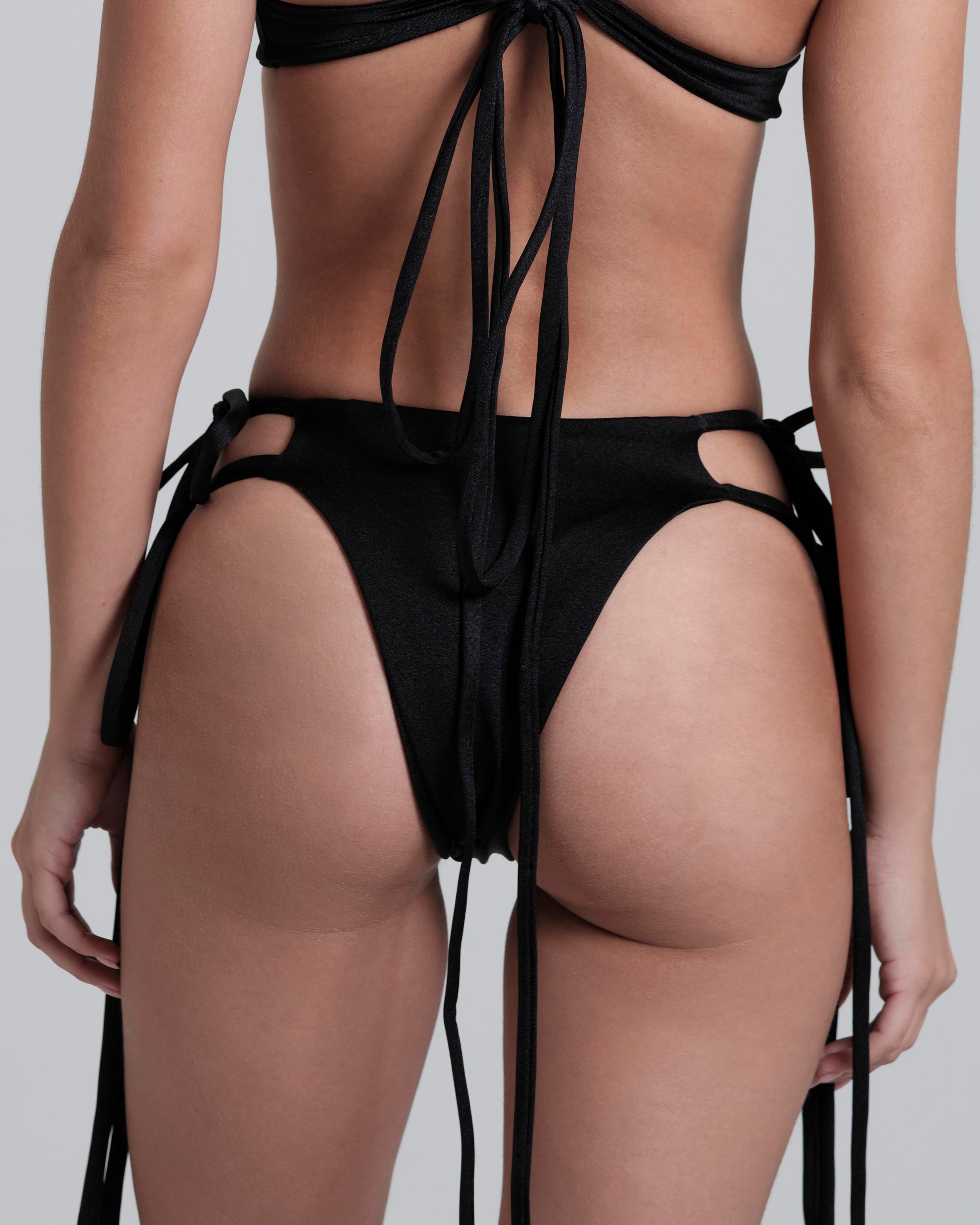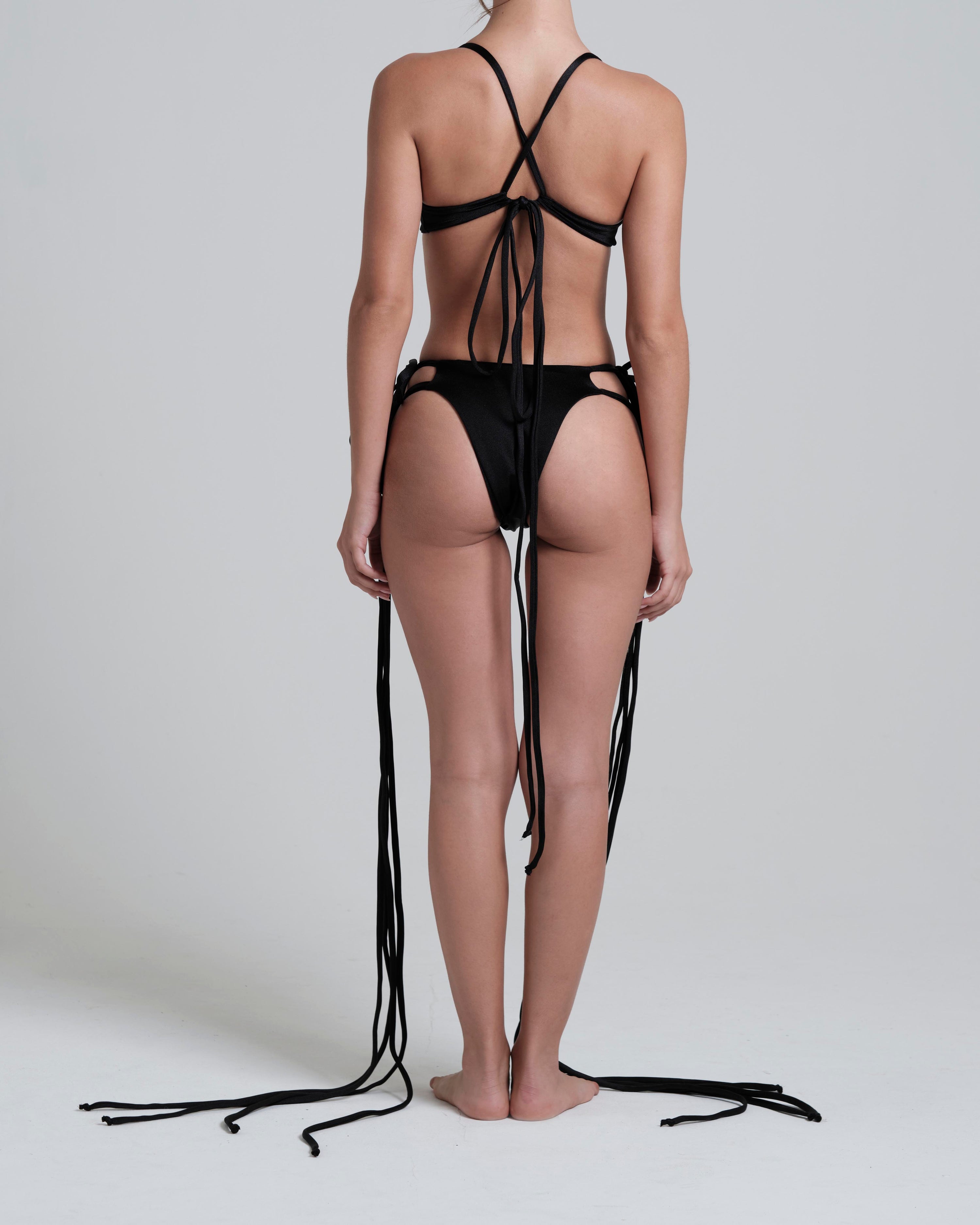 Description
Relax
Care
Origins
Double the ties- double the fun.  We've made this bottom to deliver some extra pizzazz on them hips while you sashay down the beach.  Much like the Stella bottom ties, these twice as nice thin ties help masquerade saddle bags by distracting the eye.  
Just like our iconic string bottom, these strap lengths are customizable. Please select your desired strap length below.
For general reference:
60 cm : around the hips
80 cm : around the knees
110 cm : around the ankles
150 cm : down to the ground. boom.
🌴 Island time is a real thing, people.
Each item purchased is made just for YOU.
Please allow up to two weeks for your order to ship.
Learn more HERE.
🧺 Hand wash your suits cold with gentle soaps only.
Hang in the shade under a palm tree to dry.
Beware of falling coconuts!
🇵🇷 All SOS products are made in Puerto Rico, USA
🇺🇸 Unbeknownst to many, our island is a U.S. territory and it's people are U.S. citizens since 1917.
Our ropes are made in the USA out of 100% organic cotton.
🌎 Our fabrics are imported from China, Italy, France, Korea, USA, Vietnam.
SIZING
MOST PEOPLE AGREE:
Our one piece suits run long in the torso.
Yes, the string kini bottoms are tiny- meant to be great for tanning.
PLEASE UNDERSTAND:
Size charts are a general rule of reference. Some like their suits tighter than others. Furthermore, keep in mind your swimsuit stretches once wet...
NOT SURE WHAT SIZE YOU ARE?
Leave us your measurements (inches) in the notes at checkout.
We'll take it from there.
HOW WE WORK
1. PLACE YOUR ORDER
You will recieve an order confirmation email.
Don't see it? Please check spam/junk.
2. WE MAKE YOUR PRODUCT
Relax, have a drink, go surf.
Production time takes up to two weeks.
Need it sooner? Contact us to see if we can help: support@swellobsessed.com
3. WE SHIP YOUR ORDER
Our default shipping carrier is USPS.
Questions? Concerns? FedEx?
Leave us a note at checkout or contact us HERE.
ABOUT US
VISION & MISSION
Our vision: let YOU shine through.
Our design philosophy: less is more.
Our mission: We keep it simple and stick to trustworthy solids. We focus on versatility and wearability to offer minimal design with maximum impact.
YOU wear your suit, Siren. The suit shouldn't wear you.

VALUES
1. CHOICE
2. QUALITY
3. VERSATILITY
4. SIMPLICITY
5. SUSTAINABILITY
PRETTY DEEP
We're from the trenches. Quite literally, the ocean trenches.
Well, technically we're 107 miles away from the Puerto Rico Trench- the second deepest place on Earth.
But you get what we mean, yeah? it's what we see when we look out our studio window.
FOR SERIOUS BIKINI COLLECTORS
Start customizing your perfect 'kini now. We'll deliver it straight to your door.
You're placing orders- we're sewing. the real question is: who's cooking dinner?
MADE JUST FOR YOU.
FROM THE ISLAND OF ENCHANTMENT
18.4655° N, 66.1057° W